A lifetime devoted to healing
Dr Bhagwan Koirala's autobiography, 'Hridaya', serves as a testament to his commitment to healthcare reform and his dream project, the Kathmandu Institute of Child Health (KIOCH), aimed at providing world-class medical care to Nepal's children.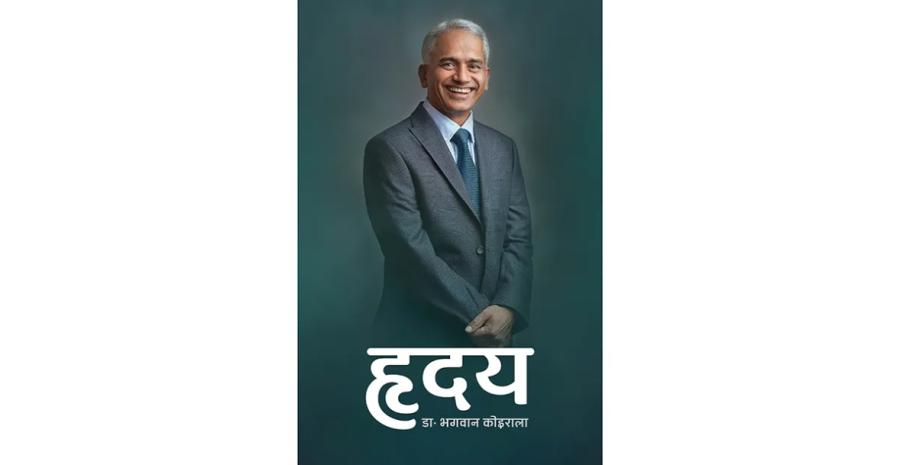 Dr Bhagwan Koirala is perhaps the most respected and trusted medical doctor in Nepal today. A pioneer in open-heart surgery, he has performed over 14,000 cardiovascular surgeries and treated and counselled tens of thousands of people with heart problems in major urban hospitals, rural clinics and village health camps.

His passion and deepest commitment lie in treating, healing and saving the lives of children, especially those from disadvantaged backgrounds. But his patients have also included the elderly, the adolescents, victims of earthquakes and accidents, and casualties of the ghastly royal palace massacre.
In his autobiographical memoir titled 'Hridaya', which translates to 'the heart' in Nepali, Dr Koirala shares his personal and professional journey. Published by FinePrint in 2022, the book chronicles his transformation from a boy hailing from a rural Palpa village to Nepal's preeminent cardiologist.
Tidbits of his childhood and youth
As a young boy, Bhagwan was known for his timidity and gentleness, earning him the affectionate moniker of deuta-like (god-like) or bhagwan (god), which eventually became the name people knew him by.
In early grades, he was apparently an average student, not particularly bright or exceptional. His dedication to academics shone through during his higher medical studies in Ukraine and Bangladesh.
Originally left-handed, he developed ambidextrous abilities and harboured a passion for sports, particularly badminton, tennis, and golf.
While he excelled academically and exhibited leadership skills, he diverged from the typical social norms of his peers, eschewing relationships and socialising involving alcohol, earning him the humorous nickname of 'sura-sundari-bihin toliko neta'.
Dr Koirala faced early obstacles common to individuals from average Nepali families. despite his outstanding academic report, he didn't receive a scholarship for medical studies in Bangladesh initially. Later, he encountered difficulties getting hired as the assistant lecturer at Tribhuwan University's Institute of Medicine due to unfair political interference. However, his determination and perseverance eventually turned these setbacks into "blessings in disguise".
Dr Koirala's commitment to learning and serving the people remained unwavering throughout his journey. He pursued his medical degree at Kharkiv Medical Institute in Ukraine, followed by post-graduate studies in cardiothoracic and vascular surgery at Dhaka University's National Institute of Cardiovascular Diseases in Bangladesh. He further honed his skills during a surgical residency at the Baystate Medical Center in the USA and a specialised fellowship in pediatric cardiac surgery at the renowned Hospital for Sick Children at the University of Toronto in Canada.
These experiences instilled in him a good sense of self-confidence.
Despite enticing job offers in Canada and the USA, Dr Koirala had a strong desire to return to Nepal. His spouse, Sandra, was very supportive about this.
Tenure at Gangalal
The most notable achievement in Dr Koirala's career to this point was when he was announced as the executive director of Shahid Gangalal National Heart Centre, popularly known as the Gangalal Hospital in Kathmandu. As a full-fledged tertiary hospital and national referral centre for cardiology and cardiac surgery, leading this institution at a relatively young age was a big responsibility.
Dr Koirala leveraged his exceptional credentials, reputation, and global network to provide the professional leadership needed by Gangalal Hospital. His successful advocacy led to Finance Minister Ram Sharan Mahat allocating a budget for free heart surgery for children under 15, a move that saved many lives among impoverished families.
To reduce the institution's vulnerability to political interference and budget uncertainties, Dr Koirala tirelessly mobilised funding from philanthropic organisations, NGOs, and generous private donors.
Under his stewardship, Gangalal Hospital exemplified teamwork, financial transparency, and professionalism.
Beyond his renowned pediatric heart surgeries, Dr Koirala earned admiration as a competent, compassionate hospital administrator and institution-builder. He excelled as a team builder and mentor, qualities often lacking in many Nepali officials.
Dr Koirala faced challenges in navigating bureaucratic procedures related to staffing and procurement systems tainted by unethical practices. Dealing with corrupt or incompetent officials recommended by political figures tested his resolve, both at Gangalal Hospital and later at the larger Teaching Hospital affiliated with Tribhuwan University's Institute of Medicine (TUTH).
Despite his keen political insight, Dr Koirala maintained neutrality and non-partisanship throughout his career, distinguishing himself in Nepal's highly politicised environment.
His reputation for professional excellence and unwavering personal integrity have been the cornerstone of his success.
Challenges galore at TUTH
Perhaps the greatest test of Dr Koirala's competence and character came when he was appointed the executive director of the Teaching Hospital, a role he initially hesitated to accept.
The hospital was a cesspool of corruption, mismanagement and indiscipline. Several doctors and administrative staff had political affiliations and harboured hostility towards those outside their political circles. Some doctors had conflicting interests as they were affiliated with private hospitals, clinics, laboratories and pharmacies and often referred their patients to those profit-making institutions instead of providing free or lower-cost treatment at TUTH. Financial struggles were commonplace, with difficulties meeting staff salaries and maintaining vital medical equipment.
Known as a strict and demanding manager, Dr Koirala's appointment garnered mixed reactions. While patients, the public, and some dedicated staff welcomed his leadership, suspicion and resistance arose from those with vested interests. Trade unions, including medical professionals aligned with political parties, tried to obstruct his efforts to reform the hospital's management.
Despite introducing crucial reforms, Dr Koirala faced entrenched resistance and non-cooperation from the established order, leading to his resignation within a few months of his appointment. However, the minimal changes he initiated garnered significant public support, prompting the government to reappoint him, illustrating the complex interplay of politics, bureaucracy, and public pressure in Nepal.
During his second tenure, he made substantial reforms and restored the hospital's financial stability. Nevertheless, unforeseen challenges forced him to resign again.
A popular anti-corruption crusader, Dr Govinda KC, launched a series of hunger strikes demanding the end of gross corruption, mismanagement and political interference in medical education, particularly the appointment of the Dean of the TU Institute of Medicine.
He insisted on staging the hunger strike at the Teaching Hospital premises. While Dr Koirala supported Dr KC's principles, he stressed the importance of not disrupting essential and emergency medical services for patients.
Dr KC persisted with his hunger strike at the Teaching Hospital, gaining widespread public support, including among the hospital's doctors and staff. This paralysed the hospital's operations, placing Dr Koirala in a moral quandary. Driven by his unwavering commitment to providing medical care to those in need, he felt obliged to resign, leaving his aspirations to reform and revitalise the Teaching Hospital unfulfilled.
This narrative portrays a tale of unintended consequences involving two dedicated physicians. While both are admired for their commitment to reform, Dr KC, in the pursuit of his principles, came across as dogmatic, whereas Dr Koirala embodies principled pragmatism.
Healthcare reform insights
In his book 'Hridaya', Dr Koirala shares insights drawn from his experiences managing large hospitals like Gangalal and the Teaching Hospital. He reflects on the factors contributing to the success or failure of such institutions and offers guidance on avoiding common pitfalls. While some lessons are specific to Dr Koirala's personality and beliefs, many are universally applicable.
A chapter on the success and failure of organisations (pages 158-162) provides practical advice for managers of large institutions in Nepal. Another chapter on necessary policy reforms in medical education (pages 176-180) contains valuable suggestions regarding the balance between the public and private sectors in modern healthcare and education.
Dr Koirala played a significant role in shaping policy reforms for medical education in Nepal as a member of the High-level Committee led by professor Kedar Bhakta Mathema. The committee recommended accreditation standards for private medical colleges, compulsory entrance exams, transparent fee structures, a ban on new medical schools in Kathmandu Valley for a decade, and the encouragement of medical schools in other parts of Nepal. These recommendations faced opposition from private investors with political influence.
Dr Koirala highlights the unchecked growth of profit-oriented hospitals, clinics, and pharmacies that exploit vulnerable patients. He also laments the rise in baseless accusations of medical malpractice and vandalism against doctors and hospital staff, urging medical practitioners to provide honest and clear counselling to patients and their families to minimise misunderstandings and potential conflicts.
Apart from leading and managing national healthcare institutions, Dr Koirala's proudest contributions include involvement in national policy-making on non-communicable diseases, tobacco control, decentralisation of health services, and the establishment of the Shahid Dharma Bhakta Human Organ Transplant Center in Bhaktapur. He has also actively participated in numerous charitable and humanitarian activities and remains a valued member and leader in various medical, educational, and philanthropic organisations. Dr Koirala has received numerous awards, prizes, and honours both nationally and internationally in recognition of his contributions.
No child left behind
Instead of retiring, having received numerous accolades and lucrative offers elsewhere, Dr Koirala has decided to dedicate the remainder of his life to establishing the Kathmandu Institute of Child Health (KIOCH), a not-for-profit institution aimed at providing top-notch general and specialised medical care to 15 million Nepali children. His vision for KIOCH represents both a personal dream and a lasting legacy. To turn this noble aspiration into reality, he has rallied a dedicated group of colleagues, well-wishers, philanthropists, and investors.
Nepal has already made good progress in reducing maternal and child mortality through excellent vaccination coverage, improved water and sanitation facilities, increased female literacy and education, and an extensive primary healthcare network, including over 50,000 female community health volunteers. While private hospitals now cater to urban elites for specialised medical care, Nepal is still in dire need of high-quality, multi-speciality children's hospitals that are accessible and affordable for average families.
Operating on a public-private partnership basis and applying a cross-subsidy model, KIOCH promises to offer quality medical care for all children, prioritising the needs of children from low-income families. KIOCH is a worthy initiative whose time has come and deserves all of our support.
Having devoted my own professional life to promoting the rights and well-being of children worldwide through my work at UNICEF, I cannot think of a better way for Bhagwan Koirala to leave a more lasting legacy than through his admirable dream project of KIOCH, serving the children of Nepal.
---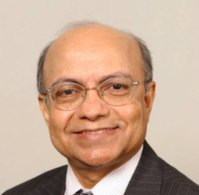 Gautam is a former Assistant Secretary-General of the UN and Deputy Executive Director of UNICEF.